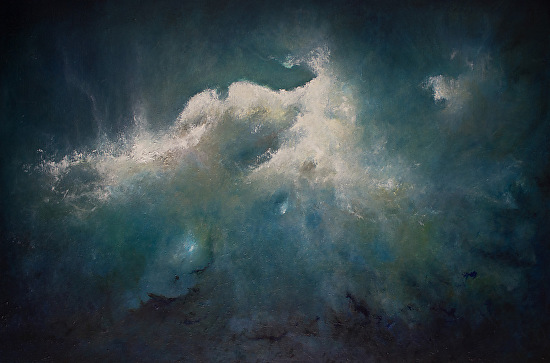 Storm, 2014, acrylic on canvas, 40" x 60" x 1.5"
Derek Kaplan is a Zimbabwean-born artist who lives in New York. Inspired by the beauty of nature but also everyday life events, he creates abstract paintings to capture his emotional responses to these sources of inspiration. Through his use of color, and a technique he calls 'exorcism' -the scratching through and scraping off, of wet paint applied to canvas or paper - he exposes the complex nature of an emotion.

Since I fell For You, 2015, acrylic on canvas, 48" x 72" x 1.5"